Digimon Card Game - Release Special Booster Box Ver.1.5 BT01-03
Box Toppers
① One of 6 parallel design Digimon cards!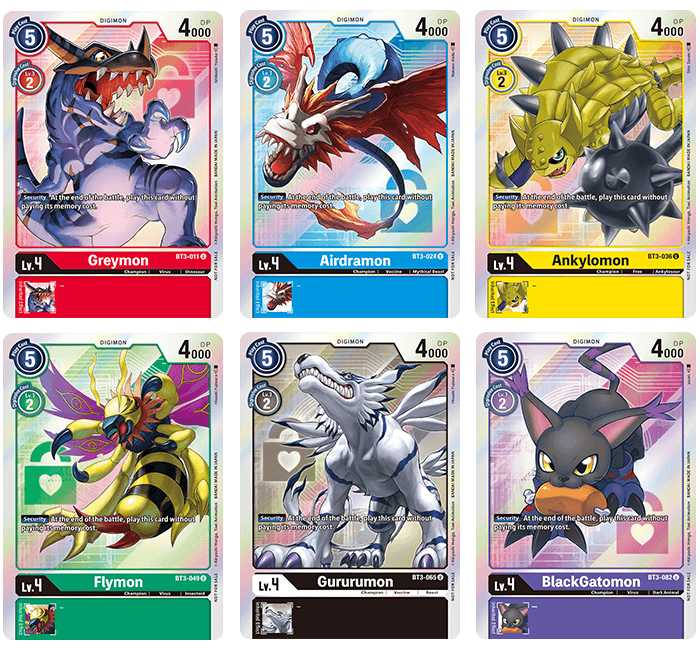 Each box comes with one random
parallel design version of a Digimon card from the main booster!
②Special Box Promotion Pack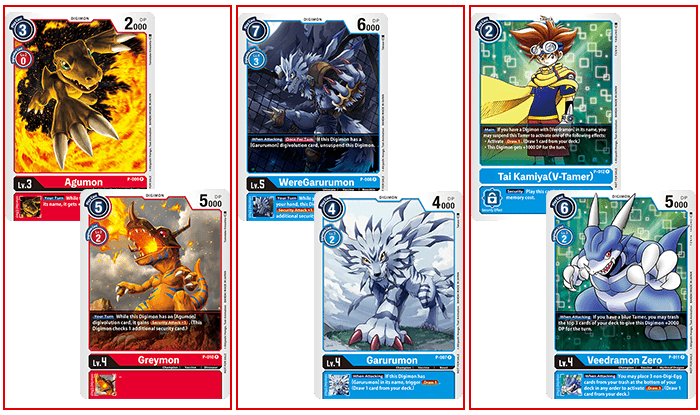 There are six cards total, split into pairs. Each box comes with one Special Box Promotion Pack, with a random pair inside!

Dash Pack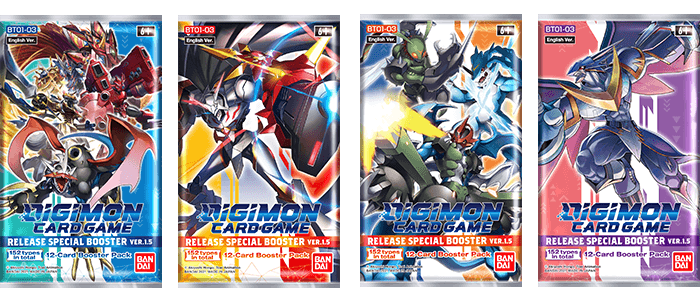 Buy 12 packsof Special Release
Booster Ver. 1.5, and get 1 Dash Pack Ver. 1.5 as a bonus!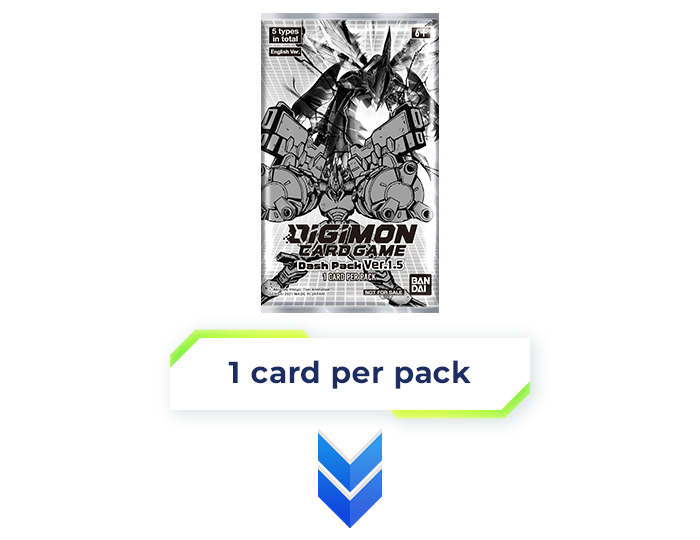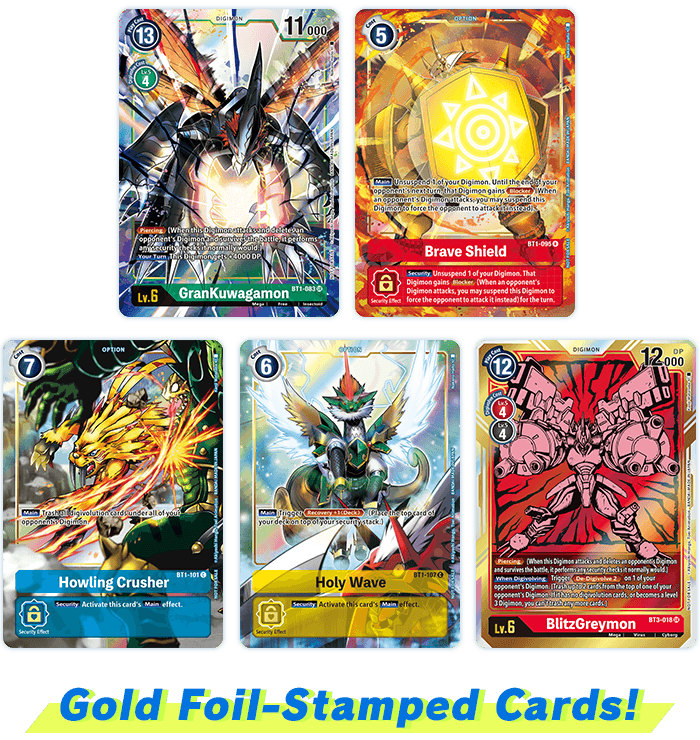 Each Dash Pack contains 1 of 5 alternate-art versions of select cards from the main booster, including a Super Rare card!
Credit/Source: https://world.digimoncard.com/products/pack/ver3.php
Expected Release: 
26/02/21
Description:
A card game featuring the famous DIGIMON series! Uses the simple but unique strategic game system created by renowned American game designer Ryan Miller. "Raising" & "Evolving" hold the keys to victory, just like the original story! Contains various types of illustrations sure to satisfy DIGIMON collectors and fans!
Features:
• This product contains cards from the Japanese releases: BT01, BT02 and BT03 that were not included in Version 1.0.
• 152 cards to collect across this series, with 5 different rarities to look out for.
• Each pack contains 12 cards.
Contents:
• 24 x Booster Packs
---